Trade Show Giveaways
Learn The Secrets
Learn the secrets of trade show giveaways!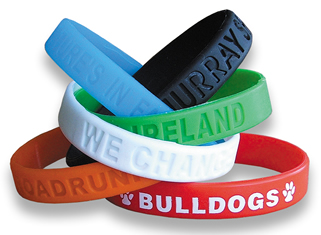 If you've gone to any trade shows, chances are you would have come away with bags full of trade show giveaways. At almost every stall you visit, you are sure to be given some gift, whether it is a small pen or keychain or a more generous custom coffee mug.
And because they all look so good, you find it impossible to resist even if you do not really need that particular item. After all, why say no to something that you are getting for free?
Everybody loves receiving freebies and that's understandable but why do businesses give them out? There are numerous reasons.

How Trade Show Giveaways Help Companies

Trade show giveaways act as significant networking events. They help to create a favourable impression of the company and have the potential to convert mere onlookers into loyal customers.
In addition to acting as a powerful incentive, they also help build goodwill and create awareness of the company. They give businesses a fantastic opportunity to market their brand, their products and services.

The Promotional Products Association International conducted a study on the impact of free giveaways and the study showed that people who attended trade shows had a better impression of companies that gave them some type of promotional item.
Also, trade show giveaways act as solid reminders of the company, long after the event is over. What you should know though is that all promotional items do not have the same effect. The trick is to find the right giveaway item.

Identifying The Right Tradeshow Gifts
While giving away promotional items does not necessarily mean that the recipients will all become regular costumers, the right item will help create a positive image of the company in the recipient's eyes. So how do you choose the right product?
Here are a few tips that will help you.

1- Figure out your budget. This is most important as the quantity and quality of the giveaway will depend mostly on your budget. My advice to you here is that while you would not want to go over your budget buying very expensive items, you should also not give in to the temptation of buying the cheapest item. People know cheap items when they see them and this would not reflect well on your company at all.

2- Choose your product carefully. While you are looking for items within your budget, make sure that whatever item you choose is useful as well as durable. The more useful the item, the lesser the chances that they will just be thrown away or given away as soon as the person leaves the trade show.

Personalize Tradeshow Giveaways
The main idea behind tradeshow giveaways is to get your recipients to remember your brand long after the tradeshow has ended.

Giving them an item without your company name and contact number will not serve this purpose at all.

The best way to achieve your objective is by personalizing the items with your company name and,
contact details so that it is easier to get in touch with you whenever they want to.
You may find that many of the tradeshow attendees are really just whiling away their time while spending their lunch hour. Is it really worth giving them a freebie? Maybe. Maybe not.

It may not seem worthwhile at the time but chances are somebody from their family or circle of friends may see it and be impressed enough to want to do business with you some time. So go ahead and give it out to everybody who stops by and don't let the small stuff bother you.
If you need further advice or help, we have over 16yrs experience in a wide range of promotional products including items for trade shows, and across many different sectors. So why not contact us we'd love to hear from you, or discover more interesting pages below:


Custom Lanyards A Great Way to Hook Your Customers
A-Z of Advertising Promotional Item Ideas by Industry
Wholesale Promotional Products Price Guide
Branded Flash Drives Voted The Most Useful Promotional Product
Return to Promotional Gifts Homepage from Trade Show Giveaways