Wholesale Coffee Mugs

Wholesale coffee mugs are a highly successful marketing tool. Firstly, they're available in a multitude of styles and colours, with a variety of customisation options to complement your brand. Secondly, they're proven to be one of the most effective promotional products in terms of visibility, cost, and ROI.

In the UK, the coffee mug is used by 80 per cent of the population who consume a staggering 70 million cups of coffee every day. The following statistics are based on BPMA surveys of over 1000 UK consumers screened on receiving promotional products in 2011 and 2013.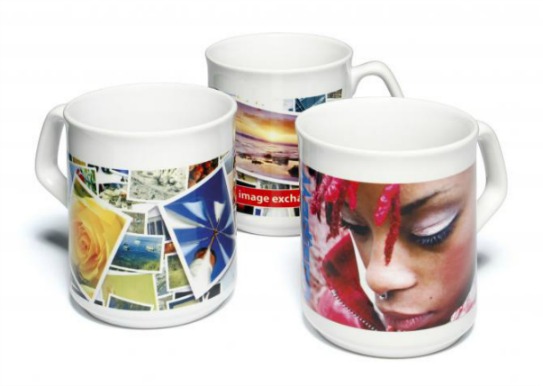 Liked
Everyone loves to receive a free gift.  But what do people want most? 36% say they'd prefer to get a promotional mug. Not surprisingly higher value items like USB sticks 45% and electrical items 39% came out top. But considering the low cost of a wholesale coffee mug, you'll get a much better return.


Used frequently
35% of people are currently using a promo mug. When you consider that the average person drinks 4-5 cuppas per day, that's a lot of potential visibility. Used at home and at the office - wholesale coffee mugs have the potential to transform your business.


Kept longest
People keep gifts that are useful. The longer an item is kept, the more brand awareness it generates and the more effective it is as a promotional tool.  60% of people keep coffee mugs for at least a year, 18% report keeping them longer than any other merchandise.


Promote action
Which items are most likely to drive business? 42% of survey respondents said they would switch from their regular brand to receive a coffee mug. 18% said a mug was the item most likely to motivate them to use a company.


Cost per impression
The CPI of a mug was calculated at £0.001, compared with an umbrella at £0.003, calendar £0.004, and a USB £0.005. Because wholesale coffee mugs are an economical gift choice, used frequently over long periods of time…you pay the least amount of money for the most exposure.
---
Build your brand with wholesale mugs
We offer a huge variety of coffee mugs in styles, shapes, colours and finishes to suit every company…whether you need classic branded coffee cups for your hospitality business, or stylish corporate coffee mugs that make a statement.

We've got options for all budgets - our wholesale prices start from just £1.26 for a white earthenware mug inclusive of one colour printing.
Colour-match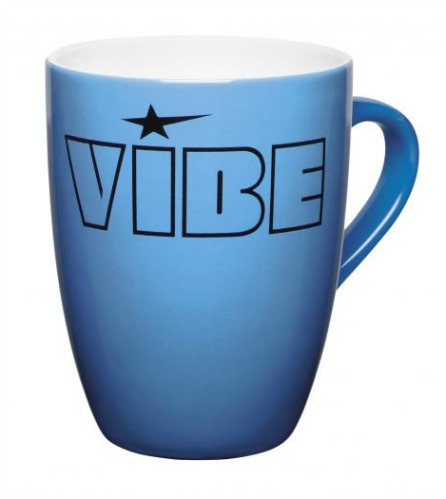 If you want a mug to exactly match your corporate colours, choose our ColourCoat range available in any pantone shade with the option of a matt or gloss finish, from just £2.99. There is also the striking 270ml ColourCoat glass mug, from £5.19 including a 1 colour print.




Durable
Where safety is top priority or where china, earthenware and glass mugs cannot be used, there is the Supreme Plastic mug. A stylish tapered design with a chunky handle, 300ml capacity, this tough mug will be the ideal solution. From £2.77 each with a 1 colour print.


Thermal
We offer a range of thermal mugs in stainless steel and polypropylene with insulating properties to keep hot drinks nice and warm, starting from £2.45 per unit.


Elegant
Choose our Windsor bone china mug with a graceful body and attractive lipped rim, from £3.23. There are two versions with a rounded or antique style handle.


Large latte
Our tall latte mug holds 480ml of creamy coffee, and at 150mm there's plenty of room for extra foam. It's available in white, black or midnight blue, priced at £4.40.


Magic
The WOW mug range has a heat sensitive coating which disappears once the mug is filled with your favourite hot drink, revealing your message, there are 3 different sized mugs priced from £6.15 including full colour printing.


Contemporary
Choose our Sweep Porcelain wholesale coffee mug - it has a modern straight-sided body, with a quirky full oval handle priced from £3.39.


Novelty
We offer a stylish novelty Americano Take Away Mug made from double walled plastic, with a screw on drinking lid. Available in a wide range of colours and with optional silicone grip sleeve.  It's priced from £2.89 including a 1 colour print.


Photo-print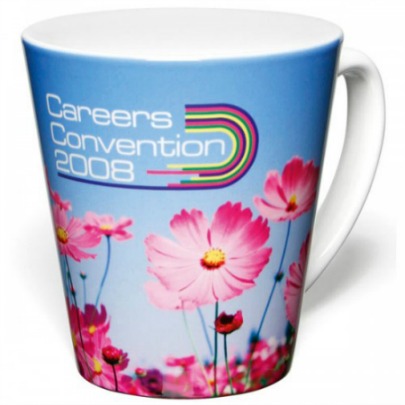 If you're looking for wholesale coffee mugs with photo-printing, we offer a 340ml white earthenware small latte mug for £4.11 including a full colour image. There are also many other styles available that can be personalised with stunning, high quality, full colour print. Depending on your available budget, either go for Duraglaze Photo Mugs, where print is guaranteed not to fade over 2000 dishwasher cycles or Budget photo mugs, which are tested to 250 cycles.


Return to Promotional Gifts Homepage from Wholesale Coffee Mugs