Engraved Glassware
The Perfect Corporate Gift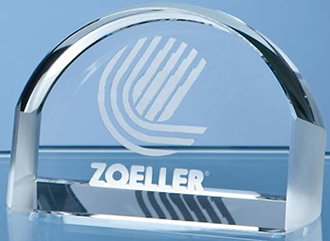 If you are looking for engraved glassware to give as your corporate gifts you are on the right track. Glassware that is engraved with your brand name and logo makes for a stylish, elegant gift and every time your client looks at or uses the item, they are sure to think of you.

Engraved Glassware is Special for
Clients as Well as Corporates

Everybody loves receiving gifts and glassware is especially appreciated. There is something particularly appealing about glassware and more so if it is engraved, which makes it so much more special.

Companies too love the idea of gifting engraved glassware for several reasons. One of the main reasons is because of the fantastic selection of glass products that can be found in a wide price range, from the high end to the middle and low end.
What's more, even the cheapest glass item does not look tacky. No matter what your budget, you can be sure to find something that will fit within that limit.

Glass has a way of looking good no matter how little it may cost and right away it ensures that your company is perceived as one that has style and class. When getting glassware engraved, you can choose to get it done in different fonts and styles to give your gift a look that is distinctive and unique. You can also engrave the glass with a variety of designs and pictures.

Another reason why so many companies are choosing this as their corporate gift is because it is simple to get the engraving done and for a relatively low price they have an item that they know their client's will be happy to receive.

Glassware Items to Choose from

As a corporate gift, glassware is versatile. You can find glass items in different styles and cuts, which have a great impact on how the item will ultimately look.


A nice range of desktop items is the ideal promotional gift for any company that is on a restricted budget.
These could include glass paperweights and pen stands or even coasters that can be engraved with your company name, logo and contact details.
With your engraved glassware sitting right there on the desk, it would serve as a constant reminder of your company not just to the person who has received the gift but also to everyone who enters the office and sees the items.

If you have a slightly more flexible budget, you could choose to gift sets of engraved wine glasses, whisky tumblers, custom shot glasses or just about any style of glasses to drink from. You know that your recipient will be proud to serve drinks in these custom glasses to guests on every occasion.

Additional Benefits of Glassware
as an Advertising Tool

As a promotional item, glassware can be engraved with everything, from your business and product name to your complete contact details including your phone number, email address and your website name.
Moreover, because there is usually enough space on even a medium size glass item, even the company slogan can be engraved onto it. What an elegant way to promote your business and ensure that whoever is interested can get your contact details right away
I hope that this information will help inspire you with ideas for your next promotion or event. If you need further help, advice or would simply like to ask us a question please contact us.


Return to Promotional Gifts Homepage from Engraved Glassware